---
"Best Friend" - Soffi Tucker Cover (Music Video produced on Guam)
---
TradFest 2018 at MK January 24-28 from 7pm to 2am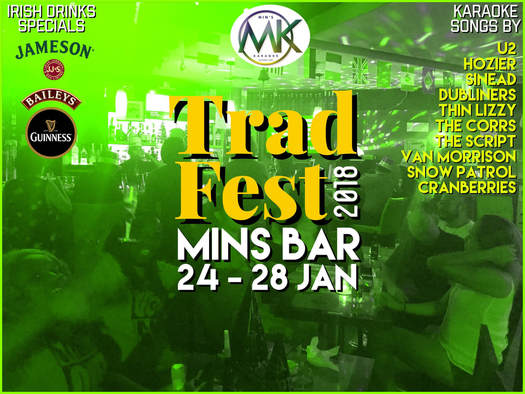 ​What's happening on the Gaelic Calendar month of Eanáir (January)?
In Ireland, the Irish Celebrate TradFest which is an annual Music and Cultural Festival from Jan 24-28.

At MK we will Celebrate TradFest with Karaoke Irish MUSIC, SPECIALS, and Eats!!!

Karaoke Music from Irish Singer / Song-Writers with the likes of: YES they be Irish!!!
U2 | Hozier | Sinead O'Connor | Dubliners | Thin Lizzy | The Corrs | The Script | Van Morrison | Snow Patrol | Cranberries |



🍀 Made in Ireland Drinks on Special from January 24 to the 28th.
🍀🍀 BUT WAIT THERES MORE...on Jan 28th, 7:30pm Sunday, we'll end the Karaoke TradFest with some Irish Eats like Irish Cornish Hen and Irish Stew, to name a few.
So mark the dates and come on down. You know you deserve it. You deserve a break, you deserve MK!!!
"If you deserve it, go get it." - Conor McGregor
---
---
THE GREAT GATSBY was known for throwing the most stunning Parties.
Mins Karaoke Bar, colloquially known on Guam as MK is well known in the community for throwing the most memorable GU'd Karaoke Parties...

The Great Mins (Gatsby) Party was a Great Success!!! Thank You Everyone for attending and adding to the Positive GU'd Vibes!!!
Here are some Scenes from the 2017 Great Gatsby Party with Guam's Tahitoa Polynesian Dancers performing.
---


​Are you Planning a Party? Surprise Party, maybe a Wedding Proposal and something special and unexpected as part of your event? Call us to make it happen!!!

Let Us Host Your Next Event:

- Largest Song Selection (not YouTube)
- Sing on Stage or in one of our Private Rooms
- 1st Floor 32 Covered Parking Garage Spaces
- 2nd Floor 36 additional open-air stalls on the 2nd level
- Emergency Generator means Non-Stop Partying
- Safe and Comfortable Venue


---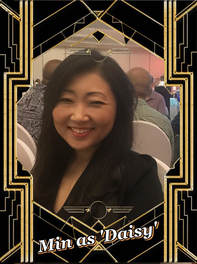 Hafai Adai!!! Welcome to Guam's #1 Karaoke, "Professional Concert Sound Karaoke", offering the largest music selection with a Safe & Friendly Atmosphere. There are no tricks here. Just Clean Karaoke Fun!!!

If you Love to Sing with Friends or even complete strangers...and have a Friendly Personality, then our place is for you!!!



---
---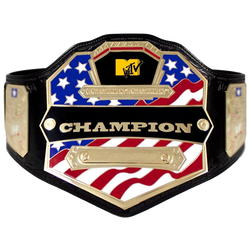 Min's Karaoke Lounge (aka Min's Bar) remains the undisputed Heavy Weight ☆Karaoke Bar☆ on Guam and the Western Pacific!!! Although we are small venue in size, we easily serve over a thousand customers every month.

Our Concept remains pretty much the same. Mins Bar is a Diverse Bar & Culture where Everyone is Welcome from All Walks & All Works of Life...regardless of Race, Color, Gender, Orientation, or Nationality. Just Clean Karaoke Fun!

We strive to keep our place a Safe & Friendly Atmosphere. We continue to meet new people, great singers (great including the definition of art & fun), and we continue to forge and grow friendships.

Through this array of life colors, you have supported us, recommended us, and grown with us.

Our Sincerest Thank You !!!


---
---
2015 Very Best of Guam, Best Karaoke by The Guam Guide.
Click Pic above to view The Guam Guide!!!
".......
Min's Karaoke Lounge in Tumon, you can sing whatever you want, wherever you want—on stage, at the bar, or in a private room. The laid back clientele will sooner jump in as back up dancers than judge your rendition of Nancy Sinatra. At the bottom of Happy Landing Road, next to the Grand Plaza Min's menu also features food from Wagaya 88 on the corner. With nightly drink specials, private rooms, and a pool table, there is a reason why Min's "remains the undisputed heavy weight karaoke bar on Guam.
"
- The Guam Guide
---
Map is at the Bottom of Page


Join us on
FaceBook
to keep informed on Channel (((MIN NEWS))) and Daily/Weekly/Monthly Specials
---

Mins Lounge is Mins Bar Tumon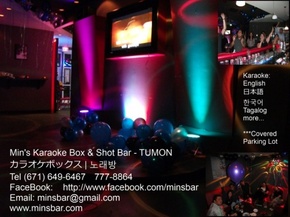 When the Sun Sets, the Moon Rises at Mins Bar
Guam カラオケボックス | KTV | Videoke | 괌노래방 | 去唱K

Welcome to the Mins Shot Bar and Karaoke Music Box in Tumon, Guam.
Mins Bar is Guam Karaoke at its Best!!! 'Classy' and 'Luxury' Karaoke bar located in the Heart of Tumon. We are your Bar, a Lounge, a Music Box and Party Venue all-in-one place. We have a well balanced elegant and classy atmosphere where you can be singing, drinking, even dancing with your friends! It is the perfect place for your next Party Venue in Tumon, for Private Functions, Special Events, meetings or company functions, featuring a range of food menus to fit any budget.

Come One or With Many, Our Bar is 'Your Bar'. Sit back, relax, and enjoy the evening!!!


---
---
Yes T-Pain chose Mins during his few hours left on Guam.
He walked in in casual attire unannounced. It was a great night as he sang and chatted with our customers.
Thank You T-Pain!!!


CELEBRITY T-PAIN the Famous Singer, Songwriter, & Producer, seen here Singing at Mins Bar Guam!!!

T-Pain is well known for Billboard Hits... "Bartender",
"I'm N Luv" (Wit A Stripper), "Up and Down" and with Flo Rida,"Low" (Apple Bottom Jeans).
Mins Bar and more importantly Guam was recognized Nationally on USA Today. Click below for FULL ARTICLE:
---
Newest Billboard Hits, Pop, R&B, Oldies, New Wave,
Classics, Old School, EDM KARAOKE! & Country Music Karaoke available @ Mins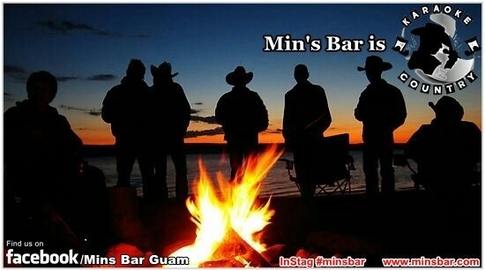 Country Karaoke Available at Mins Bar Guam
After Spending the Day at one of Guam's Beautiful Beach,
Head over to Min's Bar for Cool Drinks & more Happy Times!!! In-House Drink Specials all Night & Delicious Food from our adjoining Restaurant.
Where can you sing Country Music Karaoke on Guam? MIN'S BAR!!!

---
---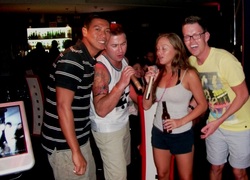 U.S. Military personnel enjoying Karaoke Time at Min's Bar
Message from Min:
Hafa Adai!!! and Welcome to Mins Karaoke Lounge & Shot Bar!!!

I opened my bar in April 2010 for our friends and customers who are looking for a clean classy Karaoke Lounge to sing with Friends & Family.
(must be 18 to enter, 21 to drink alcoholic beverages) My bar is NOT a host/hostess bar.
I am located at the traffic light intersection across Tumon Burger King (between Tumon Sands Plaza & Grand Hotel) and a walking distance from major Guam Hotels including Hyatt, Outrigger Hotel, Westin Hotel, Holiday Resort, Pacific Bay Hotel and the Marriott Hotel to name a few.
If you are a visitor to our Island, Welcome to Guam!!! Our Bar is a great place to relax after business meetings, duty, dinner or a day of Golf. If you're checked in nearby and need a ride, call me for details for Shuttle/Taxi service.

If you don't sing, it's ok, you can still enjoy our friendly bartenders and environment. Hang out, Shoot pool or throw darts while enjoying Cold Drinks, Assorted Cocktails, and All Kinds of Beer: from Budweiser, Miller Family, Heinekin, Corona, Asahi, Kirin, Amber Bock, Dos Equis, Stella Artois, Beer Beer!
See You Soon!!! /S/ Min

---
Guam's #1 Karaoke Bar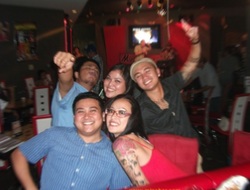 Located in the Heart of Tumon Guam, or 'Hotel Road' as it is colloquially known, Min's Guam Karaoke Club will make a Rock Star out of you and your companions. Enjoy Clean Karaoke Fun in a Safe, Luxurious, and Comfortable setting! (Mins is NOT a buy-me bar)
Mins Karaoke has more than 10,000 of your favorite karaoke songs to sing from in English, Newest Japanese J-POP, and Latest Korean K-POP.

+ Voted Guam's #1 Karaoke Bar by N21 - Mew Mew Kim
+ "Best Place to get Drunk and embarrass yourself in Stereo" - TED


---
---
---


ANNOUNCEMENT: There is ADDITIONAL PARKING directly above existing garage parking.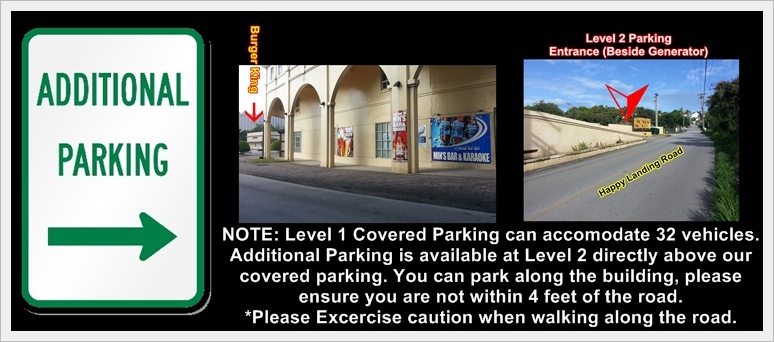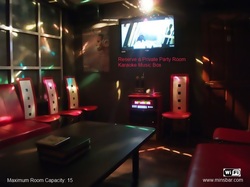 Private Party Rooms can accommodate small groups which can handle up to 35 of your most extroverted friends. Think of us for a memorable night out or for any private party you are looking to celebrate. Each room has its own Karaoke machine and sound system.


You get to sing many of your favorite songs or practice new songs in the privacy and seclusion of your own 'Private Club'.
Note: Weekends, Friday & Saturday Night can get very busy, we recommend advance booking for our Private Party Rooms
. Stop by early during the week, call us, or
book on-line HERE
...
---
About Min

Hong Min B. (Min), was Born to humble beginnings in Korea, moved to Japan with family as a Teen, Graduated with a Bachelors Degree from an Osaka University, Japan. Min is Fluent in Japanese, Korean, and English.
Owned and Operated Two (2) Yakiniku Restaurants in Osaka Japan...one in 1993 and second in 1995 - up to 2003. In 2003 she sold her Japan restaurants and immigrated to Guam with her family and opened Wagaya Hachi Hachi (LLC) Restaurant in the "K" Plaza (present location) better known today as Wagaya88 BBQ in Tumon. Aside from Yakiniku (self-cook menu), Wagaya88 also serves a Fusion of Local BBQ and Local Meals.

In 2010 part of the restaurant was renovated to accommodate the request for Karaoke after dinner. And became a big hit providing entertainment for over a thousand customers a month...Locals, Military, & Visitors alike.

Min resides in Tumon and has together with her family, the youngest born on Guam, assimilated with the Guam Community and has made Guam her Permanent Home.

++For All Intent And Purposes Min, Mins Bar, Wagaya88 is a Locally Owned and Operated Company.

© 2010-2015 Mins Bar, All Rights Reserved
Mins Bar Tumon
– 1F Suite #102 "K" Building, traffic light Pale San Vitores & Happy Landing Intersect (across Tumon Burger King)
Tel: Day (671) 647-8880, After 7PM (671) 649-6467 Fax: (671) 649-8880 Email:
karaoke@minsbar.com
, minsbar@gmail.com